Farmers: the guardians of biodiversity
For centuries, extensive cattle farming has helped shape the unique landscape of Spain's western region. Rural areas in Western Spain are increasingly being deserted by young people due to lack of opportunities. Facing a lack of succession, many aging farmers eventually go out of business. And with grazing cattle disappearing, the delicate balance of the grassland ecosystem is under serious threat. A group of passionate researchers, agricultural experts and local farmers are on a mission to revitalise the extensive farmer's profession. Leading the efforts of De Heus in this initiative is Jesús Carrizo, Technical Director at De Heus Spain.
Spain's western region hosts one of the largest natural grassland areas in Europe, providing a habitat for many protected plant and bird species," starts Carrizo. "These grasslands owe their biodiversity to extensive cattle farming, because the grazing animals help protect the variety of flowering herbs, shrubs, insects, birds and other small animals."
In recent years, this fragile landscape has come under serious pressure. Rural areas in Western Spain, such as Castilla y León and Extremadura, are increasingly being abandoned by young people as they move to the cities to seek employment. Many villages are being deserted due to lack of opportunities and the farmers who remain are growing older. Facing a lack of succession, many farmers go out of business. With grazing cattle disappearing, the delicate balance of the grassland ecosystem is at risk of disruption, Carrizo explains. "The grasslands are becoming overgrown with trees, threatening the biodiversity and increasing the risk of wildfires."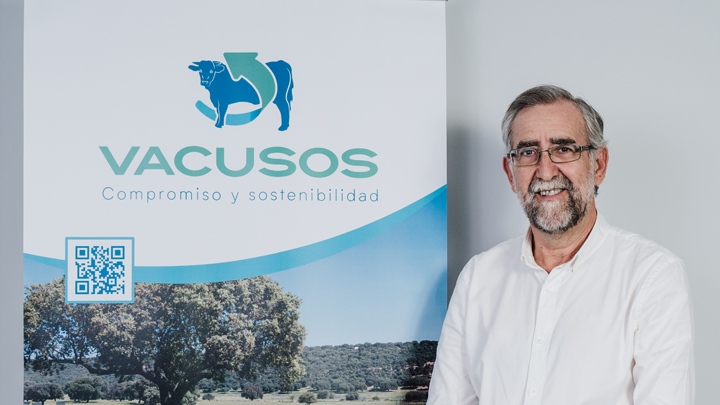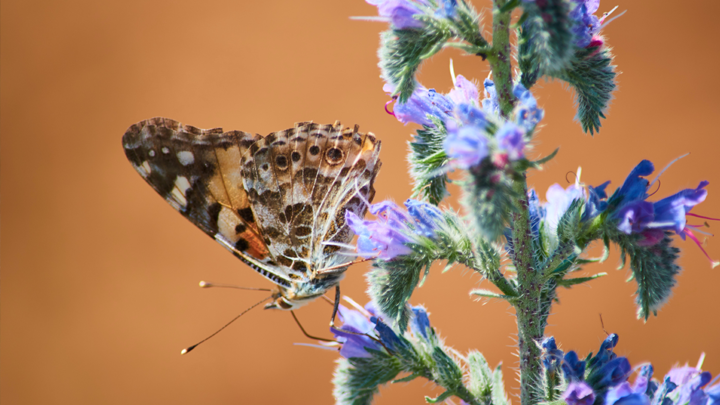 Fostering communities and boosting opportunities
Together with farmer cooperatives, government institutions, agri-tech companies and the university of Salamanca, De Heus Spain launched the Vacusos project. "The overall aim is to provide a more attractive business case for farmers. This should help guarantee the continuity of sustainable cattle farming, enabling the conservation of the grassland ecosystem," says Carrizo. "More specifically, the project aims to lower production costs and increase productivity of cattle farms." The project is part of the National Rural Development Programme 2014-2020. 80% of the funding comes from the European Agricultural Fund for Rural Development (EAFRD) and 20% from the Ministry of Agriculture, Fisheries and Food.
As an important part of the project, Carrizo and his team investigate how fattening practices can boost the income of farmers. "Currently, many farmers sell their cattle before fattening, missing out on an important opportunity to generate extra income. Most of these farmers are hesitant to make the investment or take on the risk of fattening their livestock."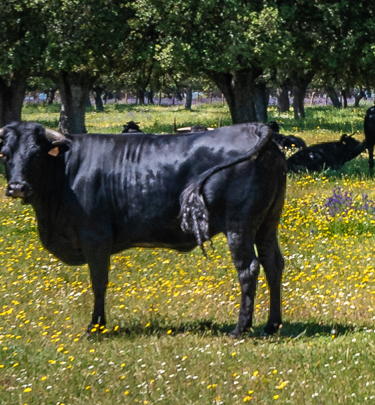 Farm turned into field lab
To help farmers adopt fattening practices, the researchers look at several options for providing affordable, healthy and sustainable feeding solutions. "Firstly, we are looking into replacing straw with hay. While straw has to be bought off farm, hay is available on farm at virtually no cost. So, replacing straw with hay can help reduce the cost of fattening." Additionally, De Heus is looking at lowering the protein content in the feed. This sustainable solution can help improve gut health and animal welfare, whilst lowering nitrogen emissions.
Local farmers play a crucial role in the project, because they provide their farms as field labs. "Our team installs the necessary equipment (such as weighing scales and sensors), collects data from the field and carries out the data analysis," says Carrizo. "Together with the other project partners, we validate the research findings and present the results to the farmers."
Together we want to deliver a better perspective for the next generation
Promising results are only the beginning
The Vacusos project started in 2019 and is set to finish in June 2021. The initial results of the project are promising. "The trials that use hay as a replacement for straw are showing strong potential for cost reduction, whilst maintaining productivity."
Recently, the research group organised a seminar to present these findings to the extensive cattle farmers. Due to Covid-19 measures, the physical event turned into an online seminar. "We were worried that not many cattle farmers would attend an online seminar, but we were absolutely overwhelmed by the turnout," Carrizo says happily. "Hundreds of farmers attended the seminar, which shows that the results of the Vacusos project are highly relevant for the participating cattle farmers."
In the coming months, Carrizo's team in Spain will help complete the Vacusos project. "We expect that the results of this project will boost the adoption of fattening practices and provide a better business case for extensive cattle farming in Western Spain." Once the project is finished, De Heus will continue working together with cattle farmers and their communities. "Together we want to deliver a better perspective for the next generation of extensive cattle farmers and help conserve the unique biodiversity of the grasslands."
FEED. Magazine
In this magazine, we share a selection of stories about progress and sustainability from De Heus business units all over the world. We hope that these stories will inspire you