Our Culture
Our company culture is unique
Our Culture
Our company culture is unique. As a family-run business for four generations, the entrepreneurial spirit runs through our veins. To be successful in De Heus, it is vital to share that spirit.
People who join De Heus stay with De Heus. Our employee turnover is low and you can progress fast if you display drive and achieve success. In fact, De Heus has some of the youngest senior managers in the field of Animal Nutrition thanks to a flat organisation and on-the-job training. Your career can really move fast within De Heus.
We value open communication and transparency in our intentions, our decisions and our actions. We conduct business with respect for differences with respect to interests, origin, background, gender, religion, age and sexual orientation. In fact, we believe that diversity accelerates progress, but we all share the same four guiding principles:
Results orientation, expressing the desire to win and improve every day
Team spirit, expressing the willingness to support each other and work together as a team
Learning, expressing the will to increase and share knowledge and learn from each other
Communicating, being transparent and open
Our teams are divers due to people from different cultures, experiences and ideas but everyone at De Heus shares the same motivation and dedication to improve animal performance and health. Supporting our customers, the producers of meat, fish, milk and eggs, respond to and meet ever changing challenges requires a positive 'can do' mindset and an entrepreneurial spirit.
Do we have a match?
Perhaps even more than skills and experience, we select our employees on the match with our company culture. We believe that talent will only flourish in the right organisational context. We therefore focus on the match between the ambitions and personalities of our potential employees and the strategy, goals and company culture of De Heus.
As part of the recruitment process, we use an online assessment to obtain insight into the personality traits and natural talents of our potential employees. At the same time, completing such an assessment is a valuable learning experience for candidates, enabling them to gain new awareness and understanding of their development potential.
Knowing who you are, what you can do and can learn to do provides a great basis for a personal development plan.
Current vacancies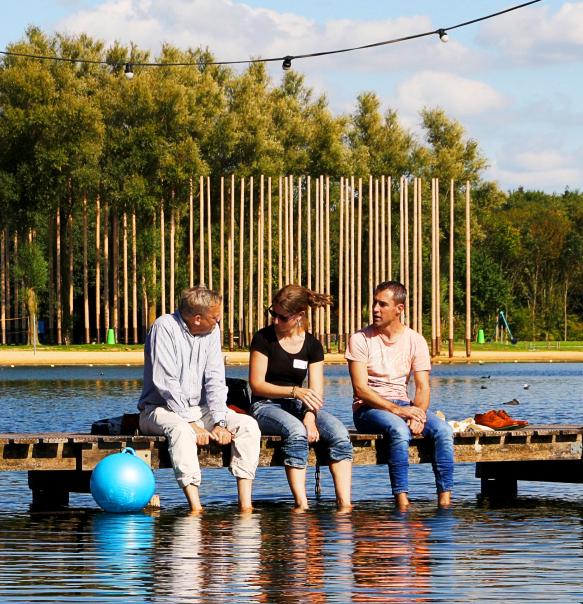 Learning & Development
We believe that our people are the driving force for advancement. We empower your progress!
In a rapidly growing organisation, our employees make the difference in achieving our strategy. We therefore invest in developing your talents and create a culture of continuous learning and development.
More about Learning & Development