Stimulate the efficiency of phosphates and minerals
In Europe dairy farmers are limited in their business management by the phosphate regulations introduced on 2 July 2015. If they want to grow without purchasing extra land or extra phosphate rights, they simply have to produce more milk per kilogramme of phosphate. This requires a careful strategy, which may vary from one company to the next.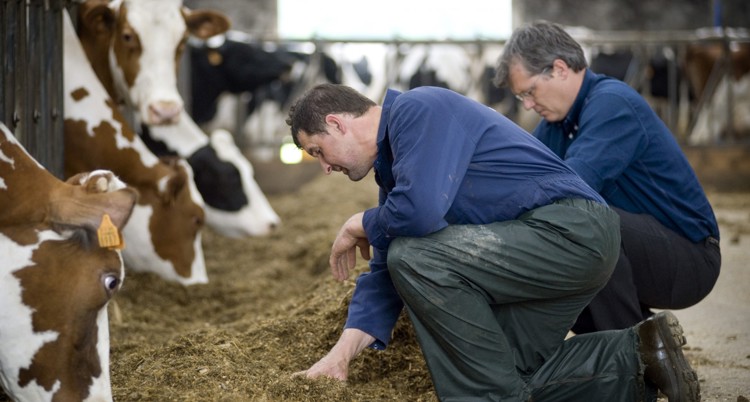 To support dairy farmers in this, we have developed the Phosphate Compass. Thanks to this practical management tool, they are able to structurally improve their phosphate efficiency in 7 practical steps. While, at the same time, raising their ration efficiency. In addition, we will help livestock farmers to optimise their use of minerals and avoid overfertilisation of farmland. Our fertiliser and roughage specialists will be happy to provide advice and support for the optimisation of mineral cycle performance.
More initiatives on how we help livestock farmers keep their animals healthy