The crucial period in calf rearing
If you want to achieve a younger calving age of your heifers, the most important rearing period is between five and eight months of age. Practical experience and research show that young calves can grow very quickly in this period: more than 1,000g a day in some cases! While increased growth is an extremely valuable part of reaching the insemination weight quickly, it's also worth paying attention to the type of growth. Animals can grow through becoming fat or through the development of the muscles and carcass. The Kaliber Rearing Plan is designed to achieve the latter approach. Read on to find out more about how you can make the most of this crucial rearing period.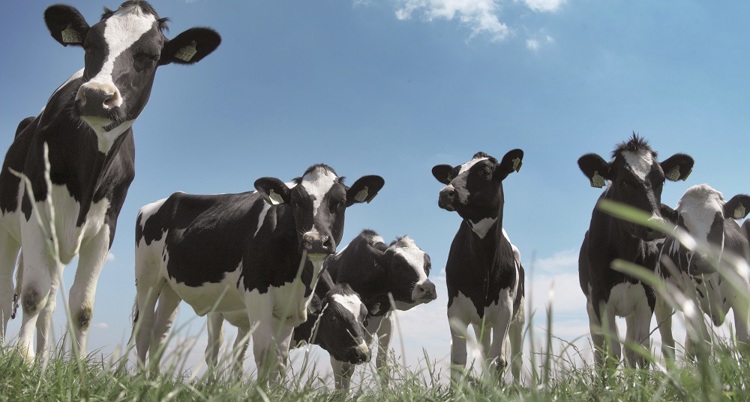 The correct balance between energy, protein and crude fibre
The objective of the youth phase is very clear: achieving maximum daily growth of carcass and muscles without fatty degeneration. The way to achieve this is to follow the Kaliber guidelines for energy, protein and fibre.
Achieving the right balance between energy and protein helps you achieve high daily calf growth. If you want to reach this balance, you need to supplement the ration with Kaliber products. These are designed to meet your calves' needs during this period. However, the rewards are clear: you'll lay an excellent foundation for high daily growth in the youth phase.
Slow growth
Experience shows that because animals in their youth phase often grow too slowly, we miss the opportunity to grow well-developed heifers in the way we'd like. The main reason for this usually comes down to their ration composition. Using too much or not enough crude protein, energy and/or fibre often results in fatty, flat animals that lag behind in height and carcass development. Symptoms of this may include a low Body Condition Score or a poor hair coat.
Your silage is decisive
The amount of maize we can add to the ration depends on the quality of grass silage. We normally add between 15 and 35 per cent of the ration. It's important to make sure you not only achieve a smooth transition from hay in the start phase to silage and maize in the pre-puberty phase, but also supplement enough compound feed for energy and protein.
Learn more about our Kaliber Calf Rearing Plan or contact an advisor of the De Heus team for more information.
Get in touch with one of our experts